This Zucchini Quiche recipe is a GREAT breakfast or brunch option. It's healthy and tasty, but not loaded down with carbs and calories.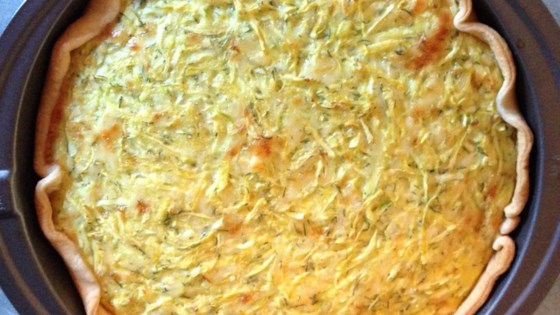 Prep time: 15
Cook time: 30
Total time: 45 mins
Servings: 6
Ingredients:
2 cups grated zucchini
1 (9 inch) pie shell, unbaked
6 eggs, beaten
1 cup shredded Cheddar cheese
Directions
Preheat oven to 350 degrees F (175 degrees C).
Spread zucchini on the bottom of the pie shell.
Pour eggs over zucchini and top with Cheddar cheese.
Bake in preheated oven until eggs are set, about 30 minutes.
Nutrition Facts
314 calories
22g fat
15.7g carbohydrates
13.6g protein
188mg cholesterol
364mg sodium
Source: allrecipes.com
This site displays Affiliate links. Click here to read the Disclaimer.